Summer Coyote Overnight (Ages 12+)
What wisdom will you find in nature?
Summer 2017 teens discovered:
By being united with nature, you have more awareness of the world. -Michael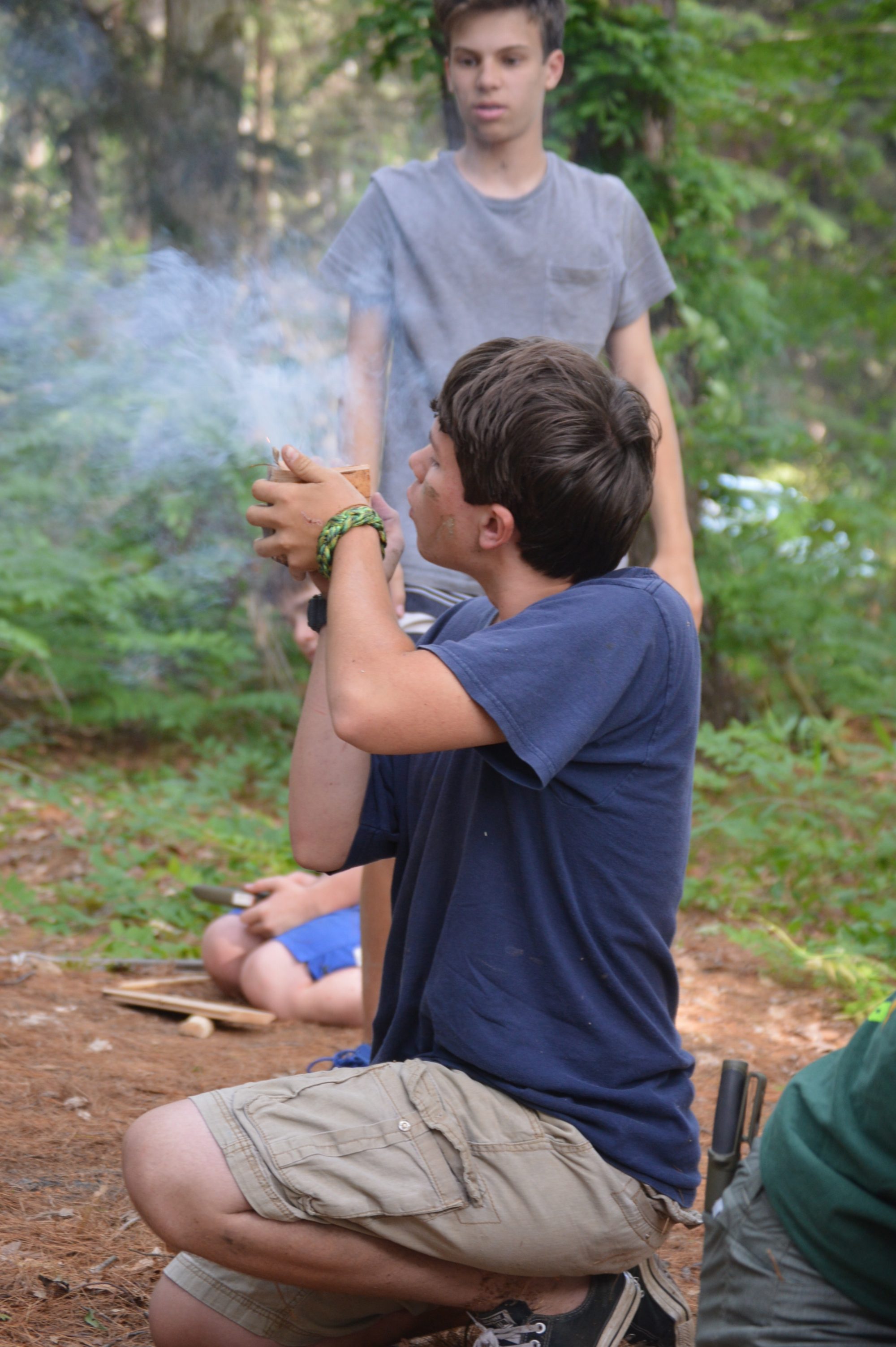 I can't teach experience. -Kota
When I am more aware of what's around me, I am more appreciative of it. -Ella
When I am more aware of my mistakes, I am able to see where I went wrong and succeed. – Reece
If I overcome my edges, I feel happier and better about myself. – Cody
Being a leader feels really good. – Coco
When I don't have electronic devices around, I become more aware. – Matt
Taking on obstacles can help to build you as a person. -Gavin
To sharpen my skills, I have to remember the past. -Jack
You need to appreciate the smaller things in life in order to understand the big picture. -Trevor
We are super excited to bring the seeds of Mark Morey's legendary "Coyote Camp" to Merrohawke. In nature, there is no better place to discover what you are made of. What's at the edge of your comfort zone? What are you passionate about? What are your gifts? What's your capacity to support the needs of others? How can you transform knowledge and experience into real wisdom that will serve you for the rest of your life?
This week-long immersion into the natural world will connect you to the land, to each other, and to yourself. Throughout the week you will push your edges and expand your level of comfort with the unknown.
We'll learn ancient skills of survival and awareness
including:
Invisibility
Advanced fire-making
Night-time navigation
Moving silently and slowly in the woods, practically invisible as a human being
Tracking and seeing animals, birds & snakes
Eating wild edibles and identifying poisonous plants.
Each night by the fire, there will be epic tales of heroes and heroines inspiring you to expect the unexpected, heighten your senses, and expand your area of consciousness.
Facilitated by Mark Morey and visiting nature mentors from California, North Carolina, Ontario and the UK in collaboration with Merrohawke staff, this transformational teen program will build confidence, creativity, compassion and grit in a beautiful, forested village for seven days and seven nights on the 300-acre campus of High Mowing School in Wilton, NH.
Takes place June 23-30, 2018. $1,199 includes all meals, Saturday evening through Saturday breakfast.