The Jennie Lagoulis Reservation at Four Rock is located in Newbury, just three miles from the Newburyport waterfront, at 82 Boston Rd. The land is considered an area of critical environmental concern due to its amazing landscape and biodiversity of uplands, wetlands, and maritime forest.
Originally used as pasture, it includes the site of an old limestone quarry that was an important part of Newbury's early history, as the limestone was used for mortar that until then had been made, in part, from clam and oyster shells.  In 1697, this limestone site was discovered by Ensign James Noyes (1657-1723), whose father Nicholas Noyes was the first settler to step ashore in Newbury. (Nicholas Noyes was Merrohawke's co-founder Kate Yeomans' 11th great-grandfather, and Ensign James Noyes her 10th great-uncle.)
Not long after their discovery, the quarries were abandoned when better quality limestone was found elsewhere. The pits became popular picnic stops, especially among travelers heading to Boston down Four Rock Road, which eventually became known as Boston Road. Imagine that George Washington, on his visit to Newburyport, may have stopped by? Ben Franklin is also said to have possessed some Newbury stones.
Since the early 1700s, teens have gathered on this land and great tales have emerged, including one story that the boys saw the devil's footprints in the rocks…. and so began the name "Devil's Den." A large erratic, a boulder not far away, became known as the Devil's Pulpit. It is also referenced in John Greenleaf Whittier's poem, "Double-Headed Snake of Newbury."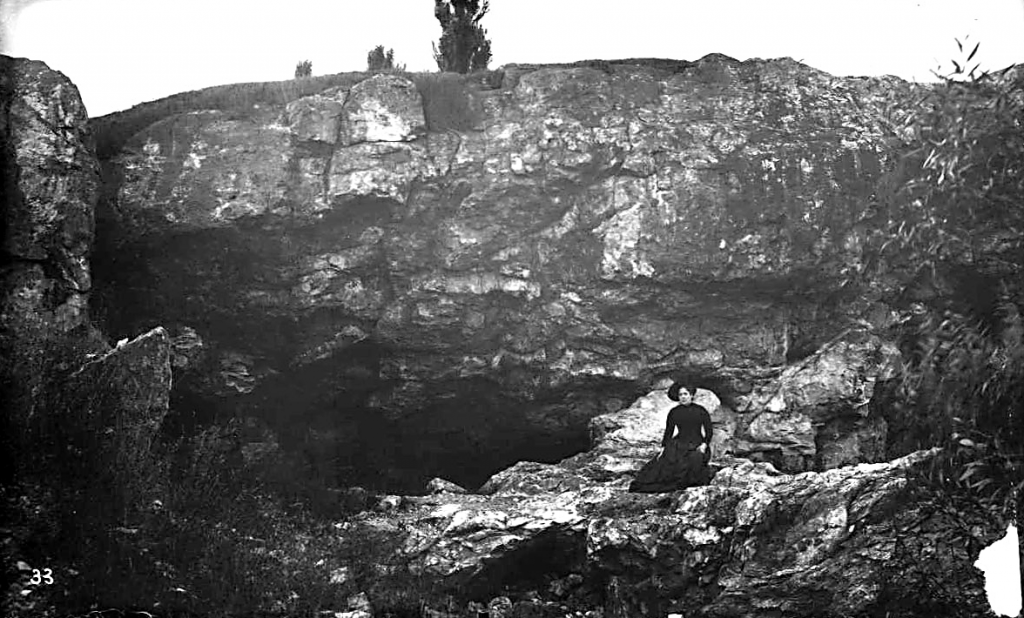 The old pits are now extensively overgrown, and see occasional visits by geologists and hobbyists, and, regrettably, some folks who leave a trail of beverage cans or graffiti behind.
The land is now permanently conserved, and through our partnership with Greenbelt we are able to continue its use as a sacred children's forest, where greater Newburyport children and families can visit and learn about the fascinating natural history and local history of this land through our nature programs.
If you have stories to share about this land, wish to explore or study it, or would like to support our efforts in some way, please be in touch: kate@merrohawke.org.